Enterprise Brink's Recycler
Brink's Recycler
As part of the Brink's Complete Enterprise solution, the Brink's Recycler is a powerful addition to your back office operations and can provide significant efficiencies when starting and ending each shift.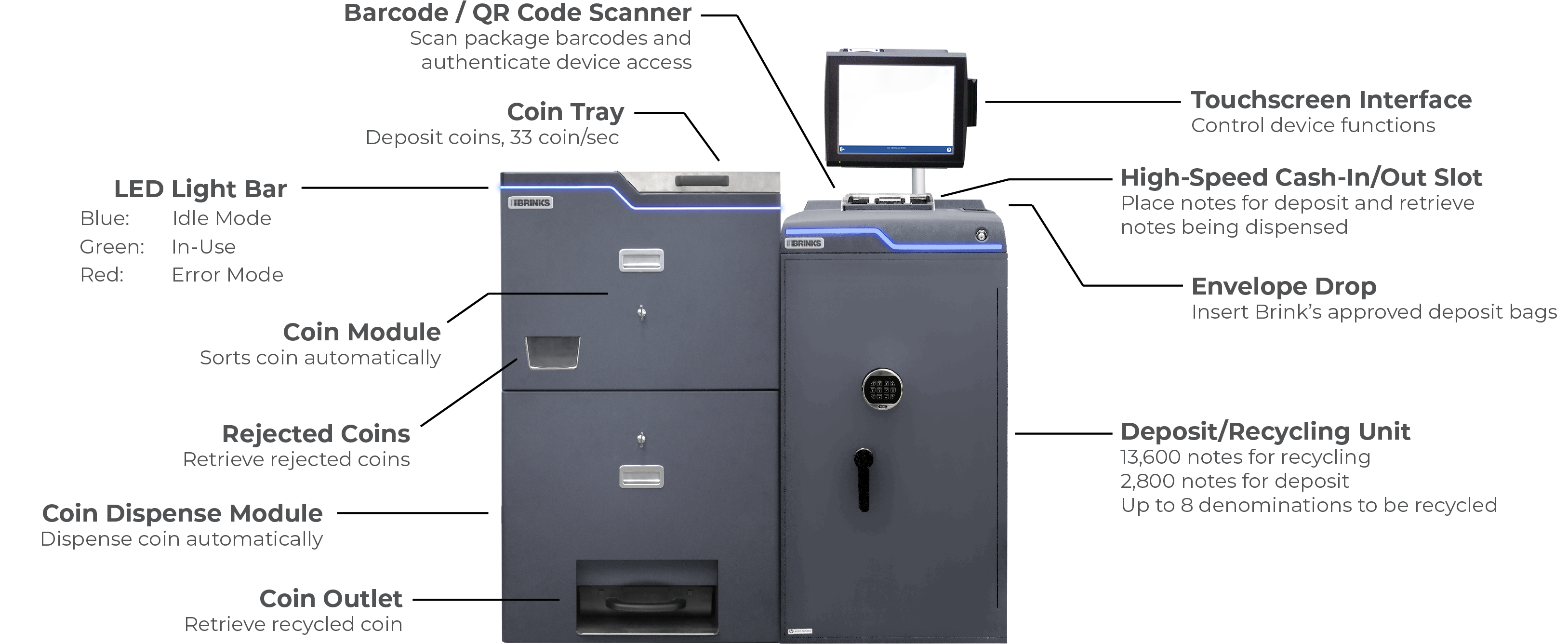 CAPACITY
Total capacity 16,400 notes
Deposit up to 4,600 notes
IN THE BOX
Brink's Recycler device
Power cable
Anchoring hardware
SPECIFICATIONS
Height: 41" (Cash device)
Width: 21" (Cash device)
Depth: 37" (Cash device)
Note Deposit Speed: 600 notes/minute
SECURITY
UL 291 (24-Hour Level-1)
AES 256 encryption
SSO 24SEVEN access
CONNECTIVITY
All devices are powered by high-speed cellular connectivity. Secondary Ethernet connectivity is available for areas without a sufficient cellular signal, as determined by Brink's.